Lines of business leveraging our technology and know-how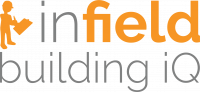 The world's most intelligent building amenities management system for residential and commercial buildings.
Scalable and Expandable Communication Hub and Platform enabling buildings to be IoT ready that creates a smart (building) environment.
Commercial and Residential Building Water Leak and Flood Monitoring and Management is a smart water leak detection platform that communicates issues to stakeholders and dispatches to plumbers.
Smart Washrooms monitors washrooms for cleanliness, maintenance, and occupancy.
Micro Market leverages our mobile app and smart purchasing platform to personalize the self-serve retail experience to enable operators of micro-markets and convenience stores to maximize profitability and the end customer's shopping experience.
Connected Cubbies is a patented solution for smart parcel and food delivery management that maximizes convenience, security, and safety driven by a mobile app.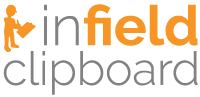 Optimize and standardize how you work from the inquiry to invoice process.
inField Clipboard is an easy to use and flexible Field Service Management (FSM) software, GPS, and IoT sensors that enables clients to manage their field resources (people, assets, vehicles) from inquiry to invoice.
Bin Management (Waste and Donation Clothing Collection) leverages sensors to determine the location of a bin, if a bin is full by volume, sends notifications to stakeholders, and optimizes pickup schedule route.
The Alert Fleet patented solution is an AI based system that generates hyperlocal, advanced, road weather data which instantaneously provides real-time alerts of any and all hazardous road conditions. When the system detects surface conditions such as black-ice, freezing rain, fog, hydroplaning risk, cross winds, lightening slush or snow – immediate alerts are issued.

A collective of progressive organizations whose mandate is to enable organizations to safely get back to work and thrive in a post-COVID economy.
Audit (so, you have taken measures for COVID but are you actually certified COVID safe?)
Procedures / Policy (Mobile App Re-Enforced)
Compliance (Mobile App Re-Enforced)
Solutions

Smart Washrooms
Building Amenity Management
Self-Serve Cafeterias
Digital Transformation of Retail and Hospitality
Non-evasive Fever Scanning Gateway
UVC Solutions (mobile units, elevators, HVAC, etc.)
Various Sanitation and Cleaning Solutions
Universal and Custom Office Barriers
Personal Protection Equipment (PPE)