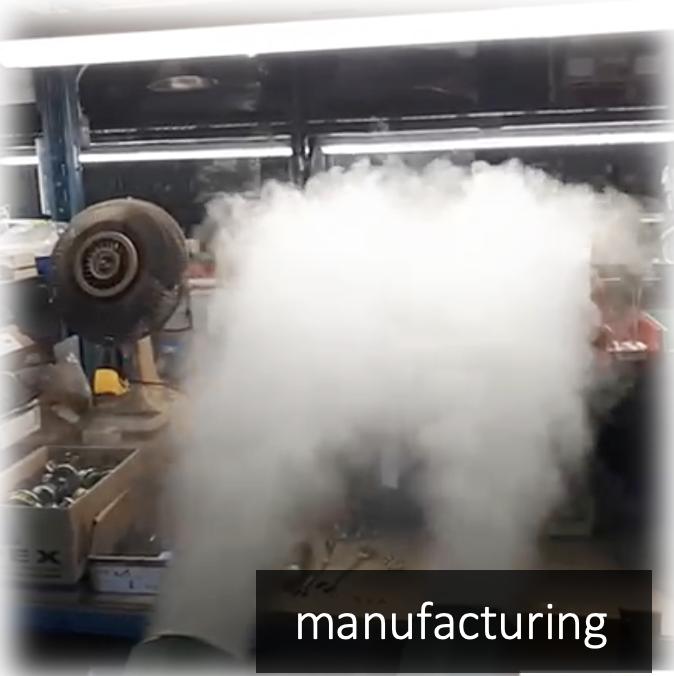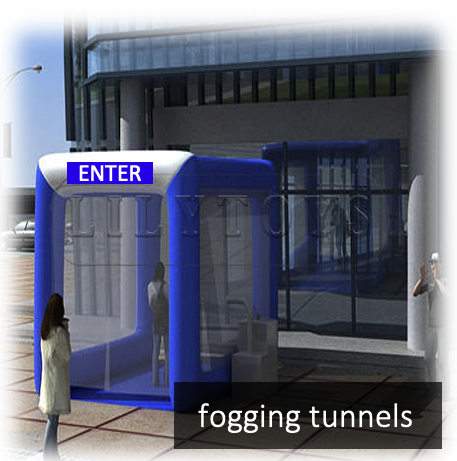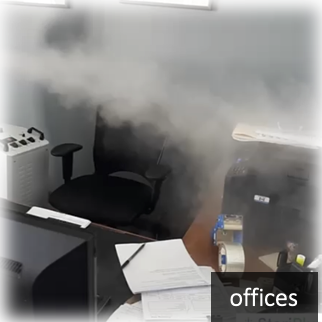 The Dry-Fogging Advantage
Disinfect without harming or damaging surfaces, people, or animals.

We use a powerful Stabilized Proxy acid, approved by Health Canada, EPA-USA, and CSA that destroys all kinds of severe Pathogens (Spores & Bio-Films).

An environmentally safe product that decomposes into water and oxygen.

Leaves all surfaces completely dry with no residue.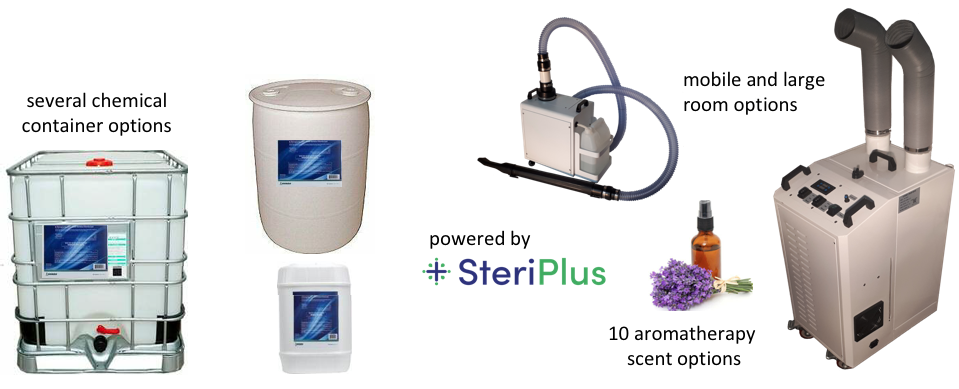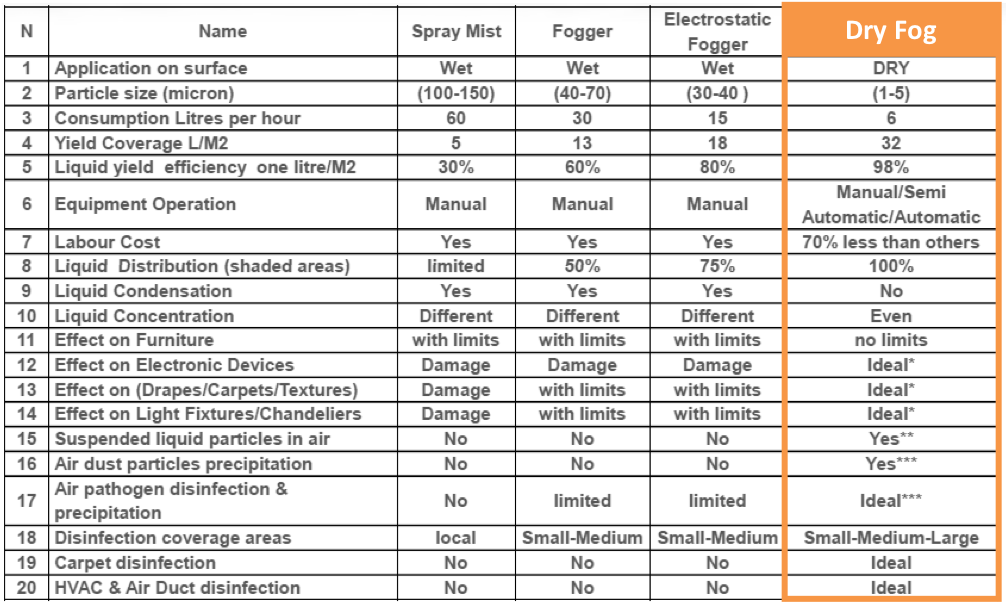 Alternative Fogging
Not intended for indoors – meant for industrial, agriculture and veterinary applications.

When used indoors the remaining moisture after use can damage furniture, cause corrosion with electronics, and promote mold and mildew.
Electrostatic Systems
Only effective on solid furniture.

Leaves a wet residue on applied surfaces.

Limited disinfection capability.